Pre-order
Nowhere is currently under development and you can obtain an alpha build by pre-ordering the game.
For more information about various pre-order tiers and perks, visit the official Nowhere page.
Download the current alpha version
Existing users can download the latest version from the Humble Store.
Step 1 — Open https://www.humblebundle.com/home and log in with your Humble Account.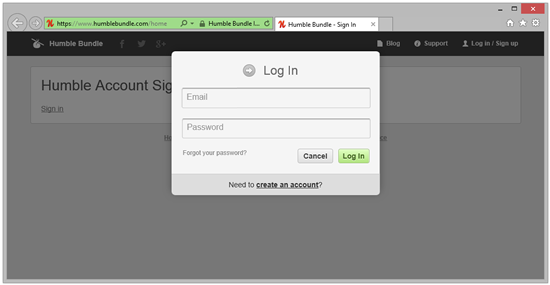 Step 2 — Scroll down until you spot "NOWHERE Alpha".
If you got a huge library, you can search for "nowhere" by pressing CTRL-F.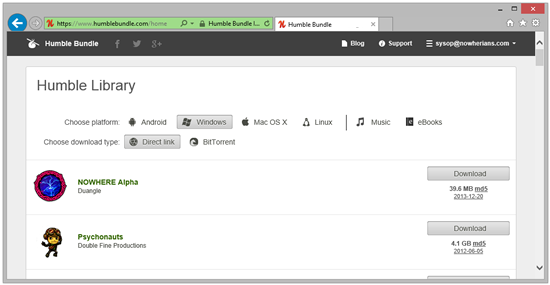 Download previous releases
If you have pre-ordered the game, you can download older builds at the release archive.